08-04-2014, 12:06 AM
(This post was last modified: 08-04-2014 12:08 AM by jay8393.)
jay8393
Junior Member


Posts: 9
Thanks Given: 1
Thanks Received: 13 in 3 posts
Joined: Jun 2014
Reputation: 0
RE: TUTORIALS
I have seen quite a number of people who have made BMW's trademark "kidney grille" in S-Tuner, and many others would always ask how to make the grille. I'll be honest, I was one of those people, but chances are, you won't get any answer at all. That pushed me to start experimenting, and finally, I can share it with you guys how to make it!
HOW TO MAKE BMW'S "Kidney Grille"
First, obviously, select a car. In my case, I'll use a Datsun 510 as my base.
The key to making the kidney grille is using engine parts. Yes, no joke. So what you need to do now, is to get the engine. Go the the engine tab and select "V8" under the "Type" drop-down list. You will then obviously get the engine block in the engine bay.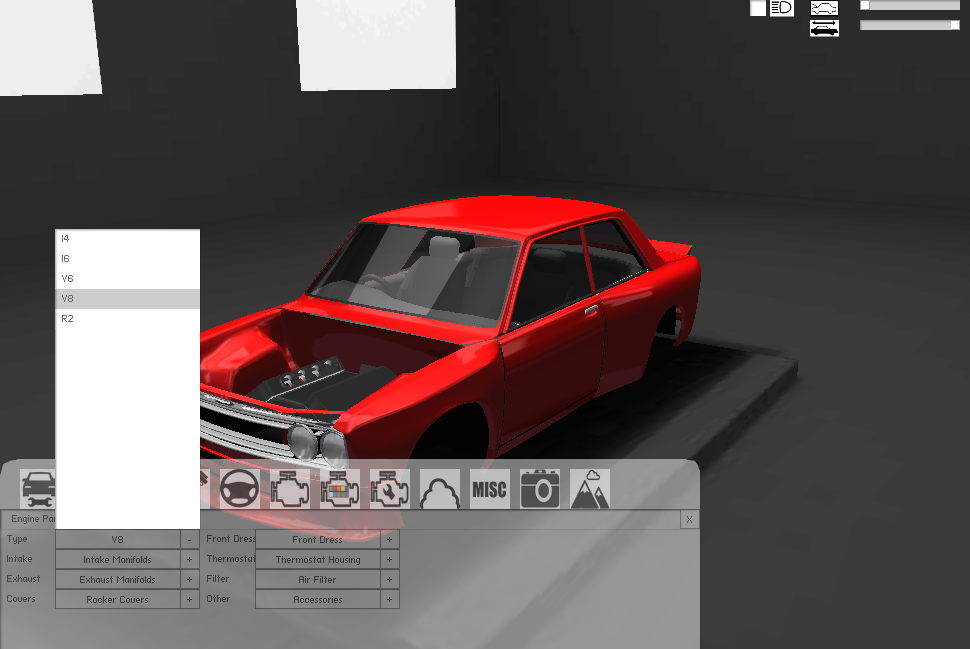 Next, click on the "Intake Manifold" tab, select "Blower 3".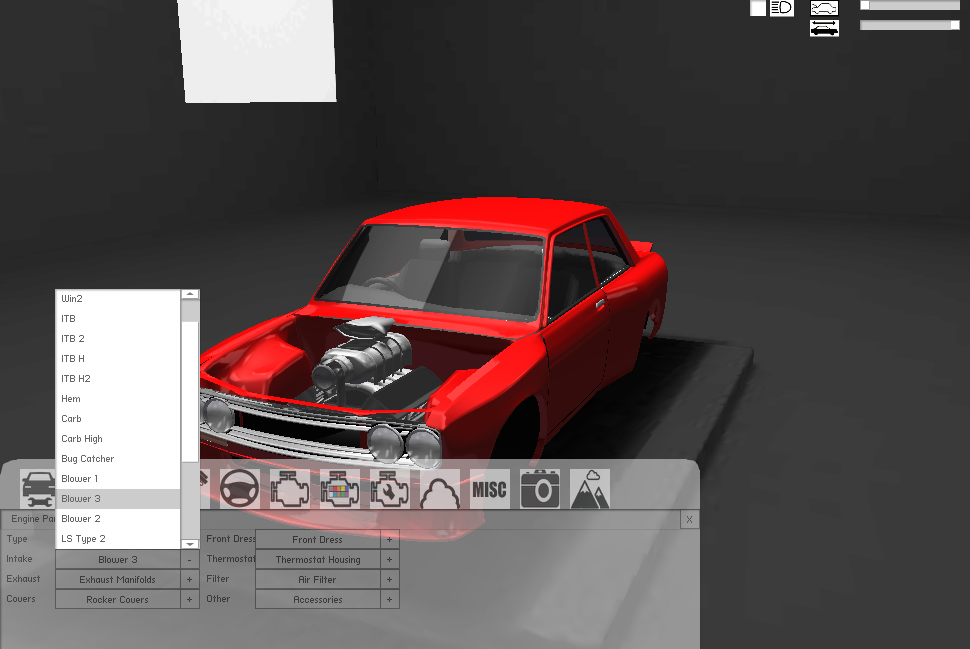 The next step is to hover your mouse cursor on the blower. Double-click on it and select "Edit Part". The editing box will appear on the top left corner of the screen. Make sure to check "Move Object Group" box, as circled in the picture. After that, move the blower upwards by sliding the "Move Up/Down" slider bar to the right so that it will be easier for you work with it.
Remember I said that the kidney grille is to be made using engine parts? Well, the "grille" is actually the blower's belt! So, select the rest of the blower (EXCEPT for the belt) by double-clicking them and delete the parts using the editing box's "Remove Object" tab until you are left with the belt and another part as shown in the following picture, which is linked to the belt and cannot be removed. Don't worry though, as that part will be hidden from view once you've got a hood on.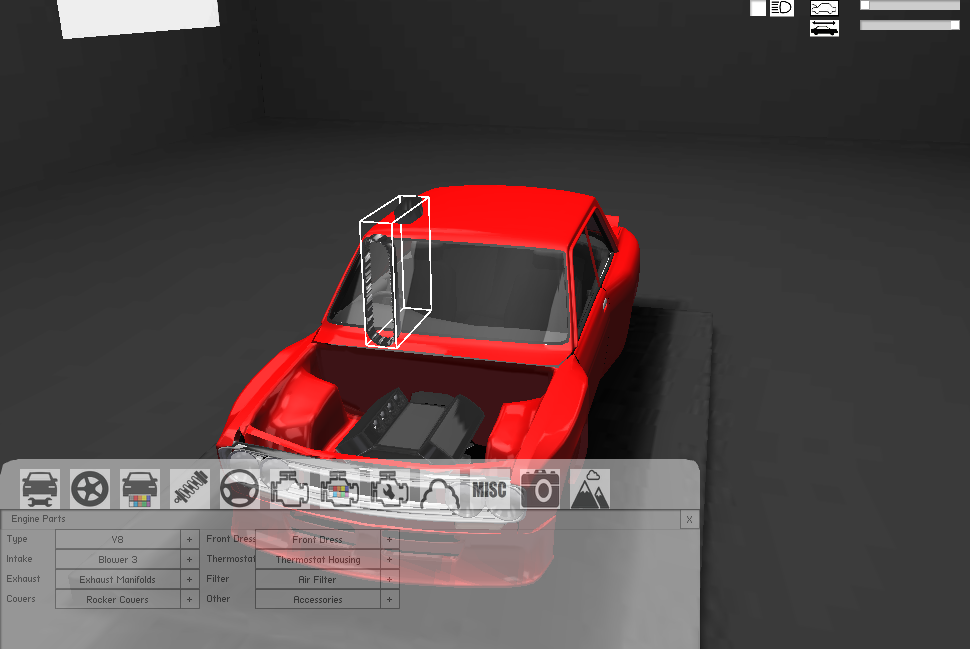 Now that you are left with the belt, you can resize it by decreasing or increasing the height and width to your desired size (or maybe even rotating it and stuff). Then, placed it over your car's grille area and adjust its position so it is offset to one side. Don't forget, there is only 1 belt at the moment so you need to make space for the other piece of the grille. Once you got the position right, click on "Copy Object" on the editing box. Position this copied piece of the "grille" like a mirror of the first, and you have your (near) perfect kidney grille replica in S-Tuner!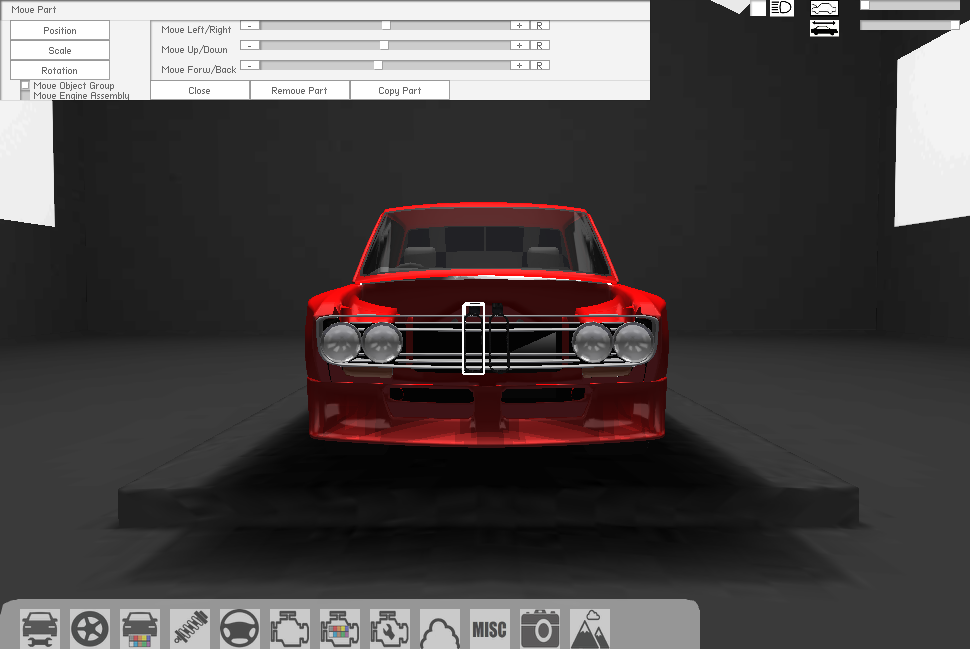 Here's an example of the final product. It might not be really visible in its stock colour, so you can repaint it to other colours by double-clicking on one of them and select the "Paint Part" option (which in my case, I painted them black). Remember to do the same on the other piece.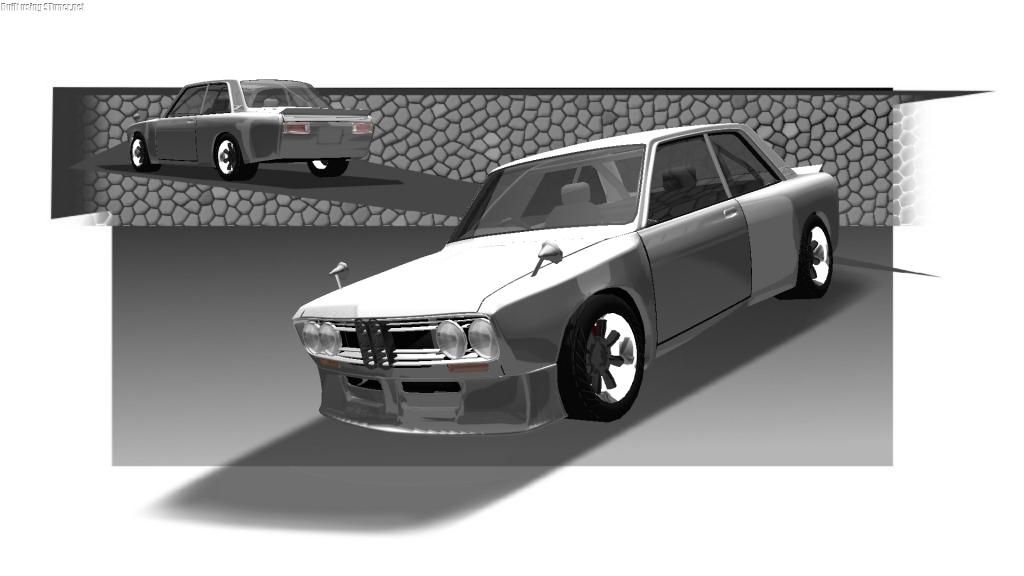 User(s) browsing this thread: 1 Guest(s)