02-15-2015, 05:30 AM
(This post was last modified: 02-15-2015 05:34 AM by DiCapone.)
DiCapone
Junior Member


Posts: 36
Thanks Given: 2
Thanks Received: 95 in 22 posts
Joined: Feb 2015
Reputation: 0
pixelcars
ohai, was bored and thought i'd make this thread.
i've pixeled about 3 years for now on, pretty cool thing to do when bored.
eh, enough of talking, heres something of mine's, old to new ones
enjoy.
oh and i don't finish much, moving on
and sorry i didnt find my very first tune,
and these are real pixelcars, not like stuners lol haha way diffrent just wante to show you how they really look like.
R31

Fleet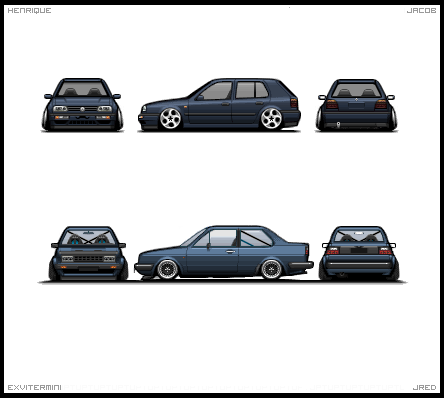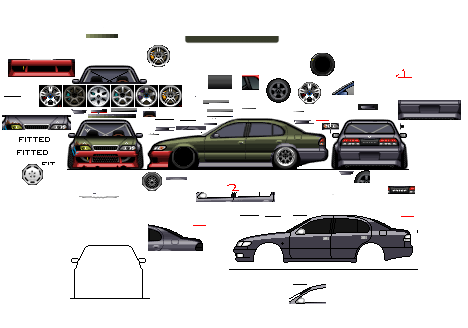 top one is missile, and bottom vip-ish
i promised to myself that i'd finish it some day, but never knows.
then this sexy,
this is the tune i love the most.unfinished tho, but really want to finish it oneday, if i only had time.
and then this, the final tune, this one was for pixel car championship, id never won that lol, theres alots of better tuners like me, im kinda shitty, but yeh, i dont think i will finish this,
and those muscle tunes are all by me, rims are brandons, & the volvo is all by me, and the el air also, was too lazy to put other bases credits
thanks for stopping by
Peace.
---
User(s) browsing this thread: 1 Guest(s)