---
RE: IRL rides - gred - 08-07-2016 07:45 AM

and so after +- 2 years,i sold the sunny today...i didnt had time for it,or even will to do something with it,so it was getting literally overgrown as it barely moved for past 2 months...wich was quite sad,so i think its better it will keep on driving....i sold it to family member so i will be seeing the car sometimes too haha


---
RE: IRL rides - gred - 08-16-2016 11:15 AM

...and if you wondered what did replaced the sunny,its this,lmao. škoda fabia 1.4TDI from 2003,wich i had in use for past 2 months,but now i fully inherit it...sadly literally
...i decided i gonna keep it,im already used to it and its quite fine,fast and comfy,lots of equipment,etc


...ofc it wouldnt be my car if i wouldnt do some shit on it lmao...i have plan,nothing too ridicilous,just details as i use it everyday now...for example this,sometimes you just need to buy yourself a present,so i got myself a brand new headunit,as the pioneer i had in previous cars was acting abit weird sometimes lately,and i wanted to try some brand new kenwood headunit for a while,as i had quite few of old ones in 120...




so far its great,in most of the things way better than that pioneer i had
---
RE: IRL rides - AllOfTheCars - 08-25-2016 07:50 AM

So, a small update. I got some coilovers for the Legacy, and I am installing them today. Unfortunately, my lower ball joint is bad, so I am doing that also. Other than that, I have been doing a lot of work on other peoples' cars like my best friend's speed3, and my other friend's Volvo s80 rally car


---
RE: IRL rides - HeyDayJordan - 08-27-2016 01:58 AM

Loving the Fabia Gred! Looking good. Only have the later models over here. Quite like yours!

Slamming my bro's Mazda this week on some Yellow Speeds. Will be finishing the rears tomorrow.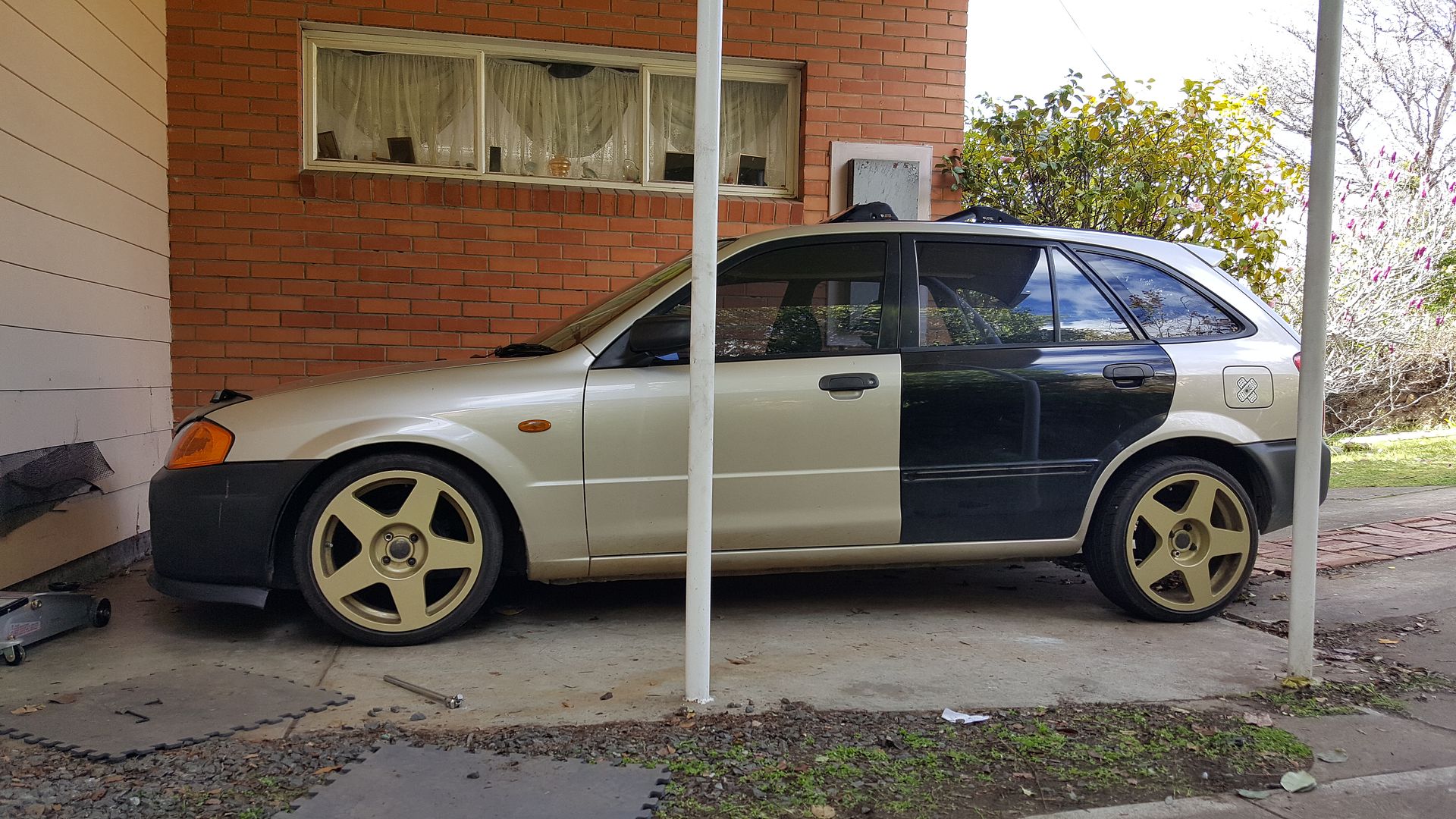 Current pic of my car. Will be a whole different car before new year.


Bought some hella horns a couple of weeks ago on my vacation in Davao, Philippines.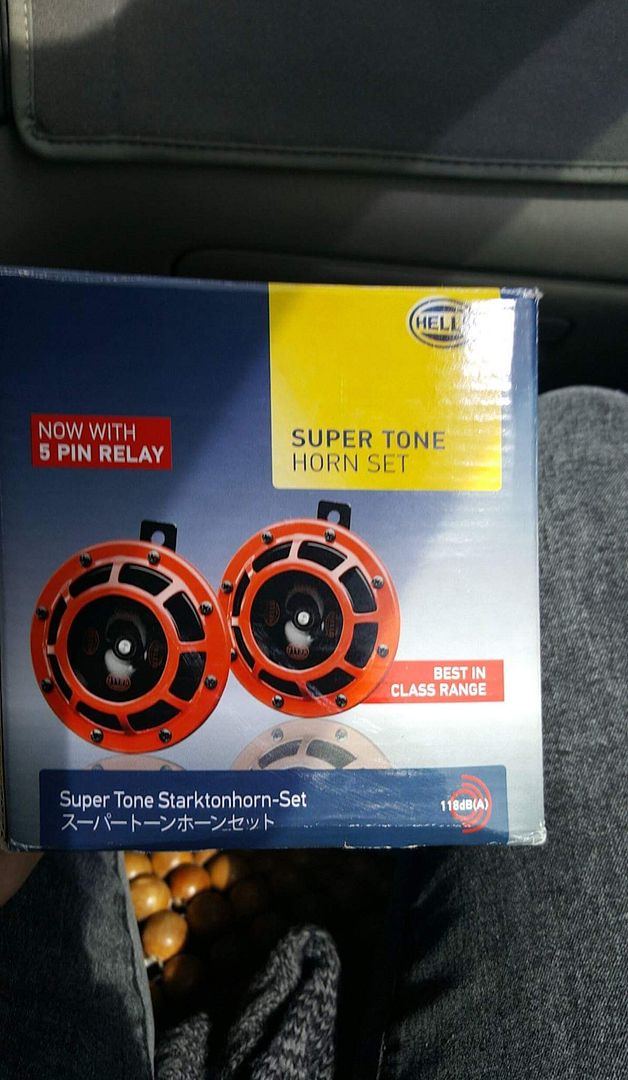 My new Grip Royal Si wheel.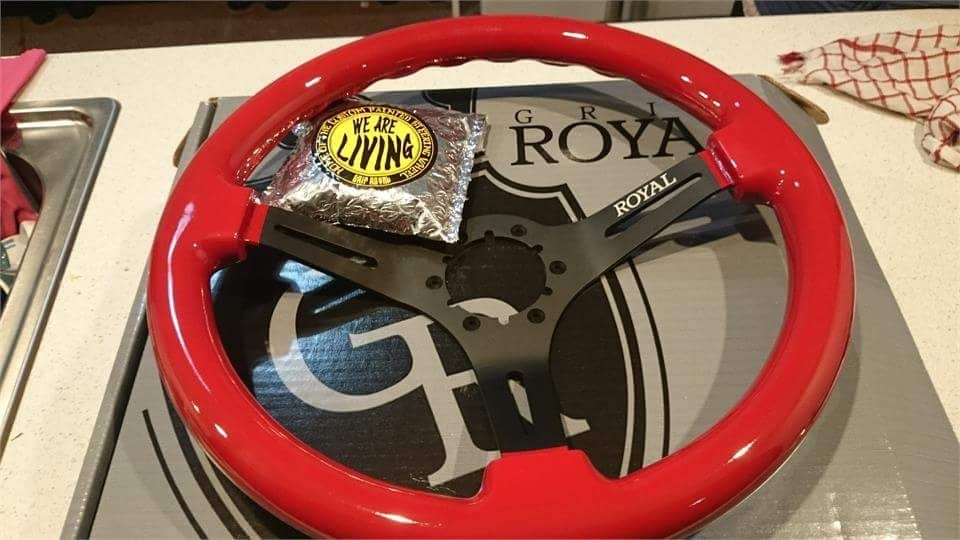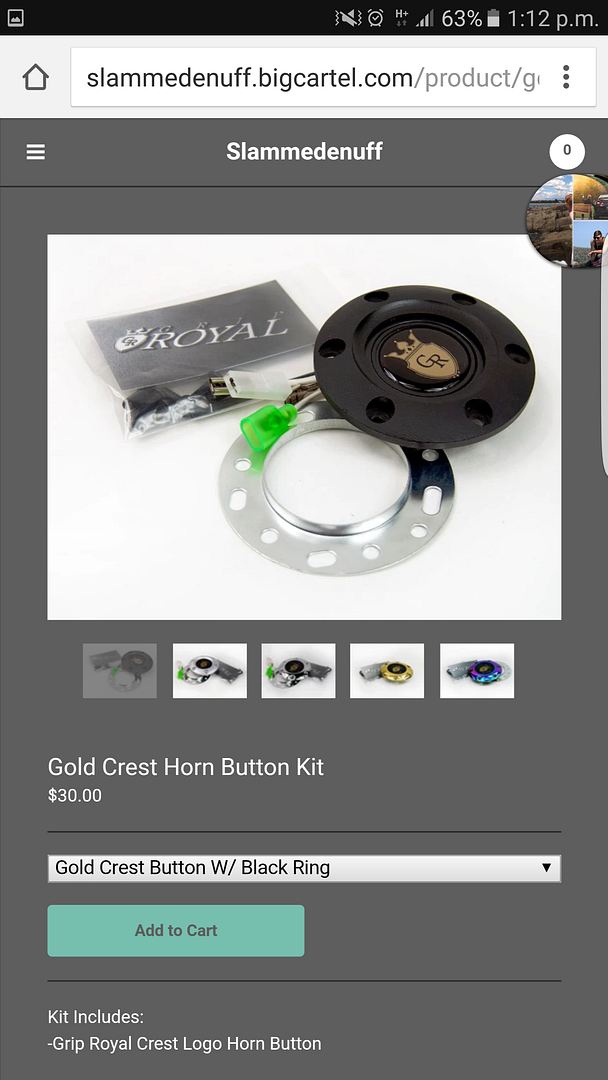 Just need a new hub adapter and quick release to install it.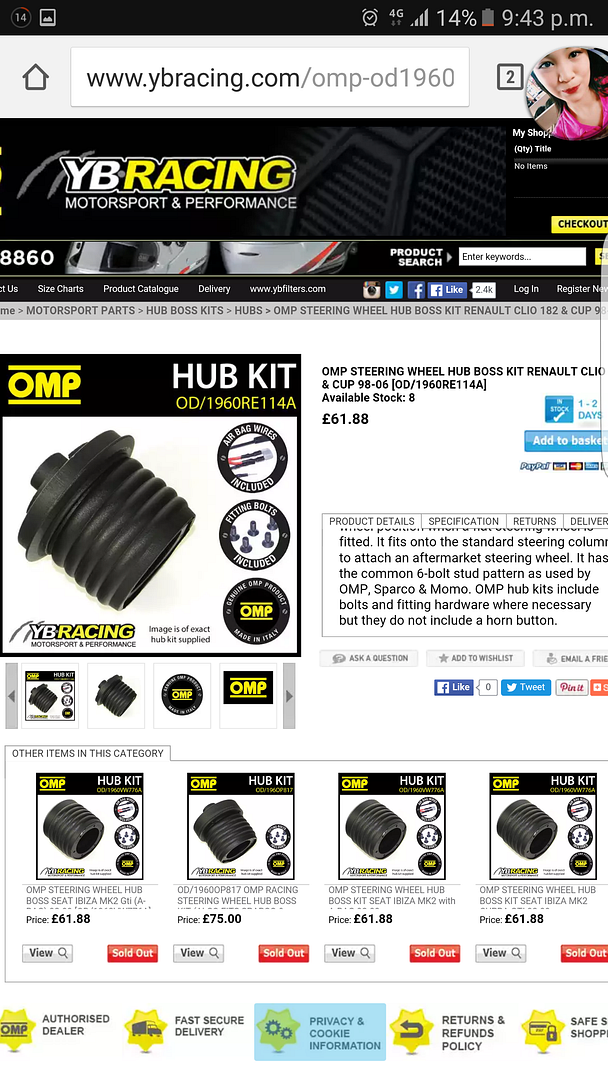 Getting a set of these next month. The top grey set.


Still going for this wing and full red phase 1 taillights.



Full plans:
Going to have a red theme. Might still get an MX-5 once the Clio is payed off. But yeah, red hella-horns, red steering wheel, spray the silver trim on the dashboard gloss red to match, 6 spoke mags next month, duck-tail spoiler, yellow spot lights, phase 1 taillights, black boot door, cold air intake, front lip, new grille & coilovers.


---
RE: IRL rides - Cooper - 08-30-2016 08:23 PM

arent 17s way too big for a clio


---
RE: IRL rides - HeyDayJordan - 09-02-2016 12:53 PM

Nah man, rice life.
They're fine. Already been running the blue, gold and black wheels in 17x8. It's fine. No rubbing and still handles well.


---
RE: IRL rides - AllOfTheCars - 09-08-2016 02:53 AM

Got some new tires for the Legacy, and they are lower profile, so no more rubbing. I still don't have the coilovers on yet because I messed up my tie rods and ball joints off roading. I already did the ball joints, but I still need to do the tie rod ends. Next up is to fix the rust, get an exhaust system, tint the windows, and I might have some WRX seats coming up.


---
RE: IRL rides - gred - 09-08-2016 08:57 AM

not much changed in my case,fabia got the red line on the sides and back,some oem accesorys,cup holder,all 4 mudflaps,window mechanism at the passanger doors fucked up so thats fixed,removed these plastic licence plate holders,got an summer set of wheels with alloys on it finally...quite soon lmao...etc...




...the pic is outdated as fuck lmao,most of the stuff i mentioned above it is not vissible here lmfao,but oh well...will take some proper pics sooner or later...

also today a box with spareparts come,basically everything that needs to be replaced on the fabia


in monday well hopefully do all of it so its all done...still its way less than needed to be done on the sunny lmao...after that i plan to buy some more stylish stuff,plan to get an upper trunk spoiler,considering getting an original gt front half bumper etc...also ordered a sunglasses holder that replaces one handle at the roof,not oem but chinese replica...oem cost shitload and is hard to get,and since im not too sure if my sunglasses will even fit in it,this will be good enough lmao...tho it will come in quite a long time,circa month but oh well,free shipping atleast


in case of 120L not much changed,steering is still fucked as i cant find the right parts for it lol...so i atleast got a new swheel,wich i didnt mount yet as i didnt had time lel,some works on house was needed etc lel...

fun days


---
RE: IRL rides - airborneimpreza - 09-10-2016 08:55 PM

Nothing really much happening in this side of the world...


---
RE: IRL rides - AllOfTheCars - 09-20-2016 02:49 AM

How it currently sits. Also, bought a nice little something the other day. I still have to do the tie rods and get those coilovers on, but my next upgrades are brakes, sway bars, and some WRX seats.
---