---
RE: IRL rides - gred - 05-28-2016 06:16 AM


(05-02-2016 05:35 PM)

airborneimpreza Wrote: I haven't heard of them being dangerous though, what happens?

what happens is,when the material of it gets tired,you want to turn,the cover slides on swheel,so you steer by a cover,but swheel doesnt move lmao,it happened to my dad long ago,so he put a string over the cover,he keeps it because hes a truck driver and hes used to fatter steering wheels lel

anyway in my case not much is happening,on sunny,exhaust fell appart so i gathering the parts,it is driveable but fuel consumption is fuckin ridicilous lmao...so i use a skoda as a main car lately,i finally finished skoda like 2 weeks ago,still needs some details but its more or less done
i will take and post some pics after i will have normal internet finally,this temporary one is fuckin shit lol

anyway here is one pic from a skoda meet i was at last week for now lmao


---
RE: IRL rides - HeyDayJordan - 06-04-2016 02:49 PM

Going to meet a friend today. He's getting a Commodore V6 put into his 1989 Mazda 323 wagon. Going to be a drift car.


Some of you have seen this. De-badged the Renaultsport badges. Clio Badge will stay. Just looks a little more cleaner and modern. Also have the blue wheels on her.


Rear fitment haha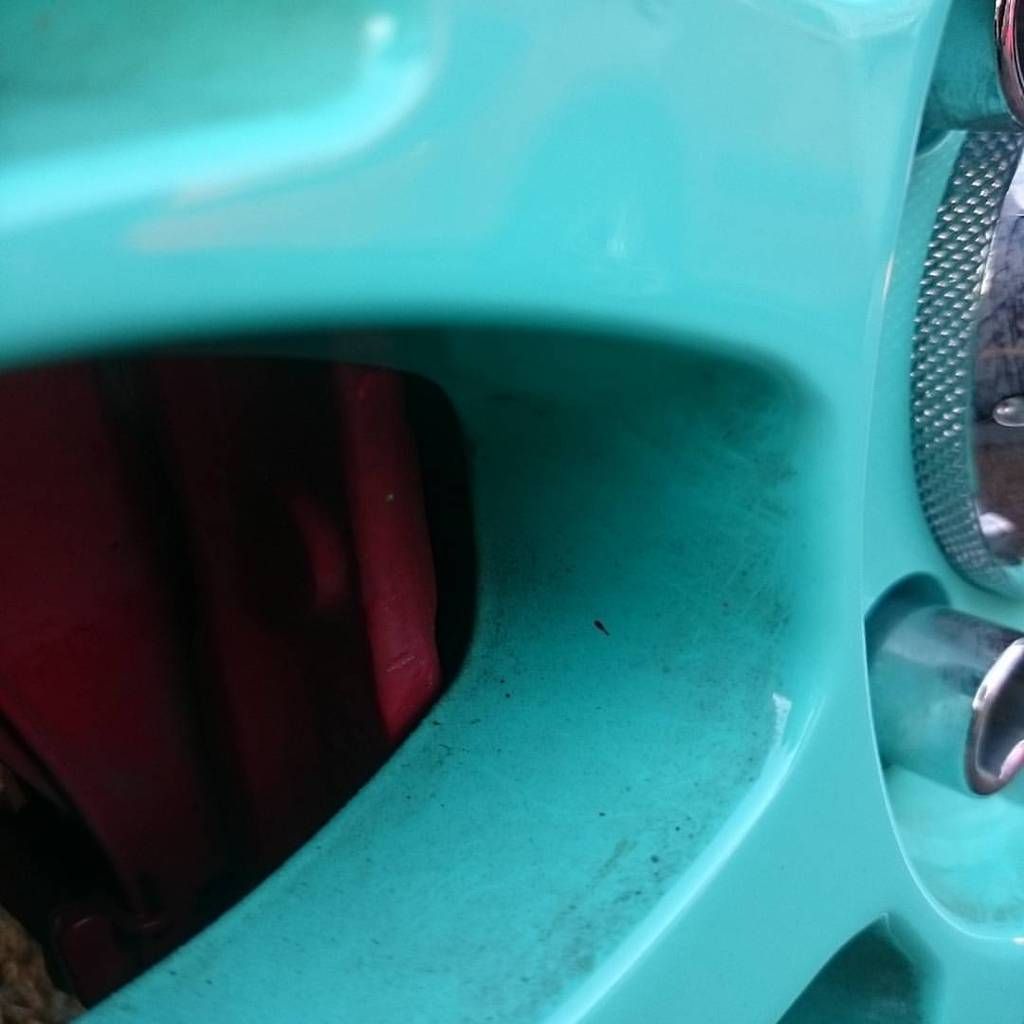 Mate at work's WRX. Only "white" widebody in Tasmania.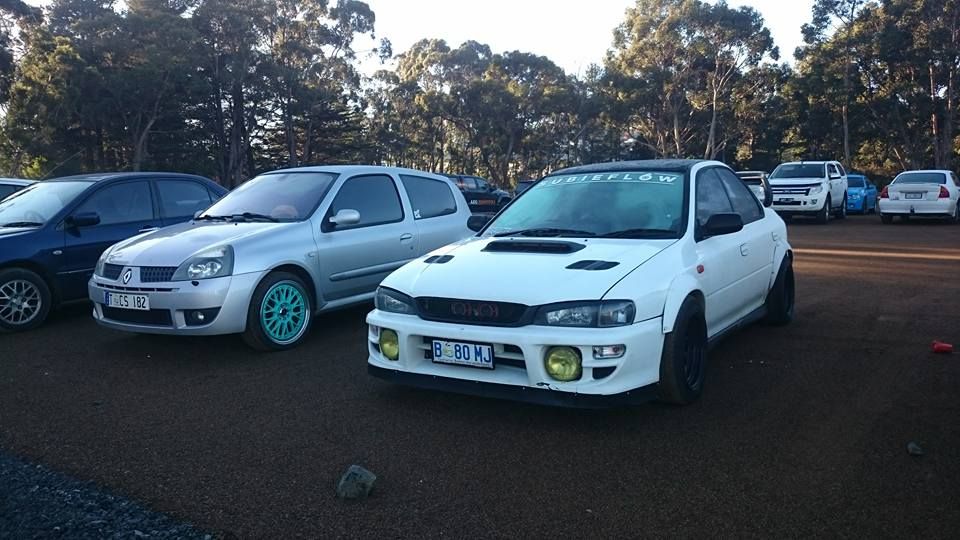 But yeah, he's getting some wheels like mine soon. Only a lot wider haha
Actually almost bought this one last year, but he beat me to it. hahaha


---
RE: IRL rides - AllOfTheCars - 06-07-2016 01:57 PM

Been busy... I did a few things... I made a custom LGT rear lip that I had to fabricate out of 2 sedan ones, I got some LGT side skirts on it, an LGT grille, and an Outback bumper... I might be picking up some STI suspension next week that will bolt up to my car and drop it about an inch... I also fixed the rust on my hood and have a door that I am currently sanding down and repainting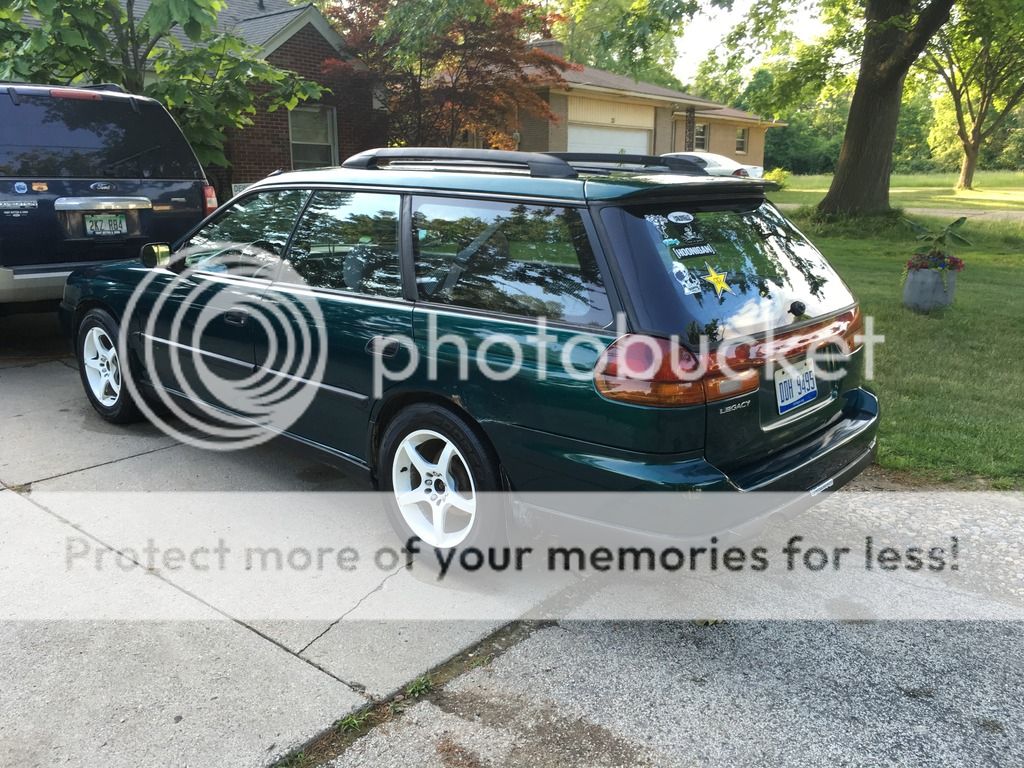 ---
RE: IRL rides - gred - 06-12-2016 09:29 AM

even tho i have the skoda for nearly 3 years,and sunny for nearly 2 years,this is actually a first "proper" picture where they are togheter,lmao


---
RE: IRL rides - HeyDayJordan - 06-14-2016 06:25 AM

V6 Trophy spoiler soon & some of these wheels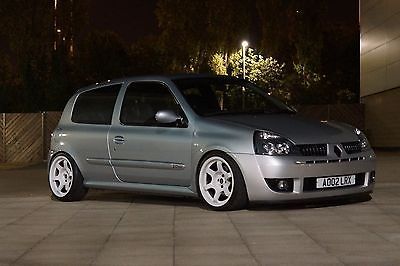 ---
RE: IRL rides - AllOfTheCars - 06-15-2016 03:38 PM

Currently getting the head gaskets done... Can't wait to get her back on the road and actually be able to push it a bit! I am hoping to have it back tomorrow, but we will see how everything plays out


---
RE: IRL rides - SoFlyTy - 06-15-2016 05:35 PM


(06-14-2016 06:25 AM)

HeyDayJordan Wrote: V6 Trophy spoiler soon & some of these wheels


goddamn really wish we got Clios here in the states
---
RE: IRL rides - 0_0Paulk - 07-01-2016 06:48 AM

anybody in North America looking for a new ride?

http://www.importavehicle.com/1633_V20160630102536/Ontario(USA)/1991-Honda-NSX-for-sale


---
RE: IRL rides - emptypie - 07-02-2016 02:02 PM


(03-03-2016 04:00 PM)

emptypie Wrote:

Lol this was jokes. Started around page 55. You still around Kidsupra05?


---
RE: IRL rides - gred - 07-04-2016 07:48 AM



emptypie:

this was too much hahaha


---