---
RE: IRL rides - gas23 - 01-23-2016 03:48 AM

yea I will never touch wiring on my car lol, hopefully you get them on in the spring! If not just tell every one they're turbos


---
RE: IRL rides - OMGahd - 01-23-2016 08:12 AM


(01-23-2016 03:48 AM)

gas23 Wrote: yea I will never touch wiring on my car lol, hopefully you get them on in the spring! If not just tell every one they're turbos
---
RE: IRL rides - gred - 01-23-2016 09:27 AM

ok so here it goes,theres more types of relay's.find one thats like this: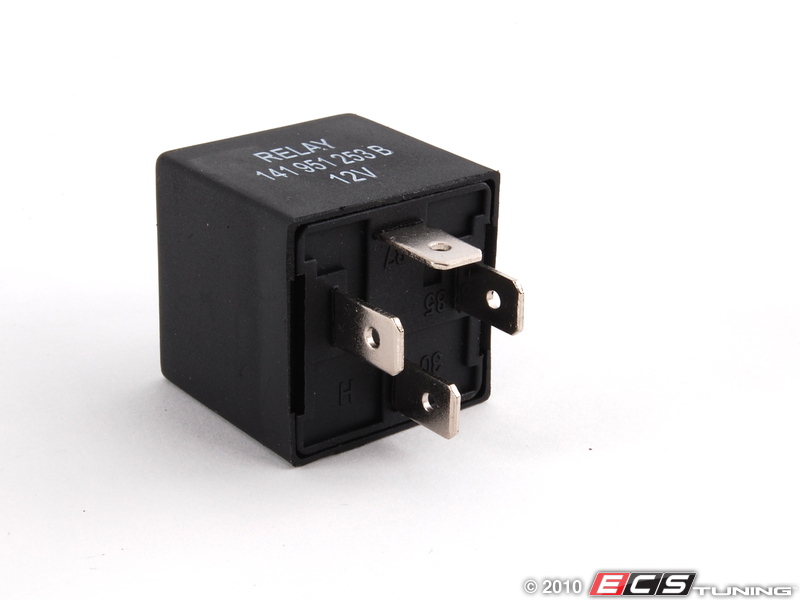 these numbers are usally writen down on the relay itself,either dig it from some car at a scrap yard,or buy it somewhere,but i usally do the first method mentioned,lel

and the pinout goes like this:

30-constant +12v,in this case i would take it dirrectly from a battery,they say its ideal to use a cable with fuse,but i did it without fuse most of the times and there never was a problem
85-input from a switch,so in your case,put a +12v that goes into original horn on this pin
86-ground,put a cable from this pin on a chassis
87-output,put a +12v from hella's on this pin

also make sure you put a relay somewhere where water etc wont touch it,happened to me once,i went to car wash and water get in the relay wich leaded to relay fucked up so i had to get next one,i better placed it else where and no problem since then

i hope i wrote it in some understandable way,lel

ofc i dont take any responsibility in case your car will end up in flames etc Oo but as i sayd i did that several times and there was no problem with it so i think its safe to say you can trust me and you wont have any problem
---
RE: IRL rides - AllOfTheCars - 01-23-2016 03:41 PM


(01-23-2016 03:48 AM)

gas23 Wrote: yea I will never touch wiring on my car lol, hopefully you get them on in the spring! If not just tell every one they're turbos

The first day after I installed them, I actually had 3 people ask me if they were... I said yes because I want that street cred, and thank you gred!


---
RE: IRL rides - gred - 01-27-2016 05:54 AM

couldnt decide if post this in randomness thread or in there,but i decided i will post it there because it have a relation with my n13 sort of Oo

well i got some cool stuff again,this time few bronchures lel




ofc the most important one is the n13 one,but this dude had lots,so i took n14 and lantra too because why not
well lantra is for a friend who have it,but since i had it too i would take it anyway lel,and a friend of mine had n14,drove it several times,pretty good car too
lantra is in czech and have 2 pages,n14 is (suprisingly enough) in czech too and have circa 8 pages,and n13 is in german,but is from switzerland (just like my car lel) and have circa 20 pages


quite happy with it lel


---
RE: IRL rides - gas23 - 01-28-2016 03:55 AM






---
RE: IRL rides - emptypie - 01-28-2016 04:10 AM

That tuck


---
RE: IRL rides - gas23 - 01-28-2016 04:38 AM

needs more poke
---
RE: IRL rides - 0_0Paulk - 01-29-2016 02:29 AM

@gas23 did you use a camera stabilizer for that video?


---
RE: IRL rides - gas23 - 01-29-2016 03:51 AM

nah, my buddy who made it though just got one. So hopefully new stancy video over spring break with the stabalizer


---