---
RE: IRL rides - HeyDayJordan - 01-12-2016 05:48 PM

Looks mint. & Yeah, need to live up to that speedbump sticker!

Got my wheels on today too!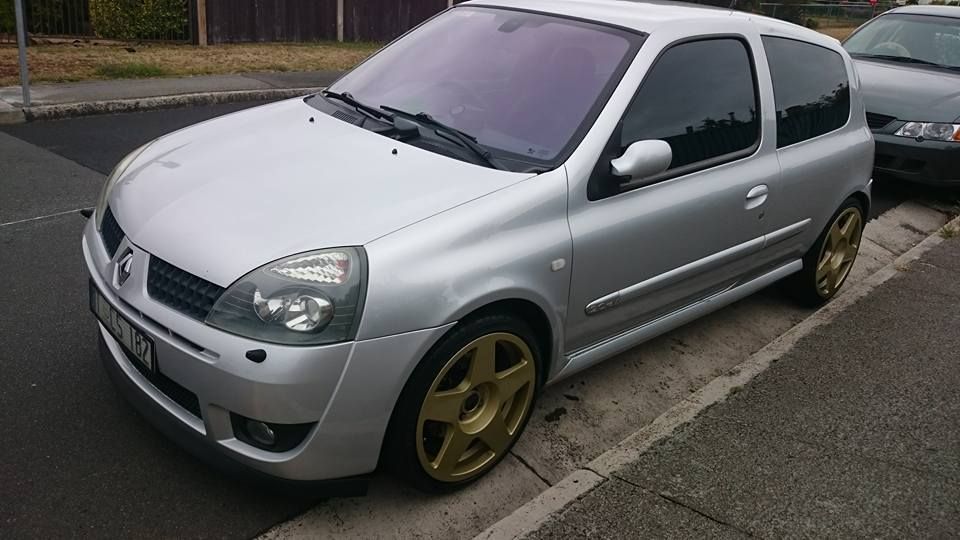 ---
RE: IRL rides - gred - 01-16-2016 09:10 AM

so today,we finally did the grille propertly,no more zipties yaay:Dwe did a new holders from a metal and put them on grille by rivets,we did one additional one in middle too because it didnt rly fit well there,in general we fitted it way better than it was
its not vissible but we still made it nice,holders are same size,straight cuts,etc,im satisfied finally
holds way better than it would ever do with original system,and fits better,too


also today i finally tryed them at night outside city,i must say its great,when i had to trunk long beams off because of cars in other dirrection or something,i felt like nothing light anymore lmao,its a good thing


also today i recieved this:




rather hard to obtain in cz,but i managed to,good stuff,that will yet be usefull yet


so in general,a pretty succefull day
---
RE: IRL rides - M A G I C I A N - 01-16-2016 09:32 AM

Ive finally got the e36 sorted, since the last outing ive had to change the rocker cover gasket fix, the exhaust (it was all bent all over the place after hitting a wall), put on a new fan, re-locate the battery so it wont explode if i hit a wall too hard.

Ive also got new wheels, made a bumper bar/jacking point and lowered it a fair bit. She looks a lot better now i think.

Before



Now

---
RE: IRL rides - HeyDayJordan - 01-17-2016 11:09 PM

Instagram vid of some interior lighting a friend of mine bought & installed for me as a late b'day gift.
https://www.instagram.com/p/BAoxifsiZ3B/


---
RE: IRL rides - HeyDayJordan - 01-18-2016 09:08 PM


No idea. Just figured out the app for the GoPro.

---
RE: IRL rides - AllOfTheCars - 01-22-2016 06:03 AM

Here is an update on my Legacy... Still overheating like crazy, but it is fun to drive when it acts right

---
RE: IRL rides - gas23 - 01-22-2016 08:38 AM

dem hellas doe


---
RE: IRL rides - AllOfTheCars - 01-22-2016 03:30 PM


(01-22-2016 08:38 AM)

gas23 Wrote: dem hellas doe

Yeah... Unfortunately, they aren't hooked up because I have only one stock horn, and I am just awful at wiring and electronics, but I plan on hooking them up in the spring. I also can't wait to get my summer wheels back on, but they need new tires


---
RE: IRL rides - gred - 01-22-2016 03:39 PM



AllOfTheCars:

be sure to use one of these things:




no idea how it is called in eng lol

or else it can lead to burned cables,horn button,etc

i could probably write you how to hook it propertly on this thing i showed,as i was doing exact same thing (2 more powerful horns instead 1 half dead) on several my previous cars,+ they are used on shitload of other addon stuff,that my new grille on sunny have it too


---
RE: IRL rides - AllOfTheCars - 01-23-2016 01:58 AM

Thank you!! That would be nice because I have absolutely no idea what I am doing with this


---