---
RE: IRL rides - YoDonny - 12-13-2015 02:23 AM

Everyone keeps asking me if it's real. Lmao no, I just tucked the wherls under the fender as much as I could without rubbing. Was bored a few days ago and since she's awaiting new suspension parts and undrivable, I figured I'd have some fun.



---
RE: IRL rides - OMGahd - 12-13-2015 04:59 AM

is that a blue miata i see back there?


---
RE: IRL rides - emptypie - 12-13-2015 08:32 AM

Onikyan!


---
RE: IRL rides - gred - 12-13-2015 09:19 AM

fuck me...i got brand new uni hubcaps,one of these very popular in 90s,and i slightly fucked up one while install,so now i gotta find somewhere one to replace it,because it just doesnt sit propertly,lmao


---
RE: IRL rides - gred - 12-15-2015 05:34 AM

so i finally sorted out the hubcaps,i had to buy another set lmao...and i fucked up one right away again lmao...but whatever i still now have 2 spare ones lel...it wasnt that dark yet so i finally took a pic...i like it,way better than the previous ones,and period correct too,these were very popular in 90s here
too bad the alus on wich its based were done only in 15" with wrong pcd...original mazda alus...oh well lel


---
RE: IRL rides - Mat123 - 12-15-2015 08:17 PM


---
---
RE: IRL rides - 0_0Paulk - 12-16-2015 12:43 AM

here is my last car...its been sold already but i miss it everyday...

2002 Subaru WRX





vv This was a fun day vv

---
RE: IRL rides - K24_EE4 - 12-16-2015 04:10 AM

heyyy tharrrrrr

figured id drop by and see how everything is and drop a few pictures of the wagon and my little collection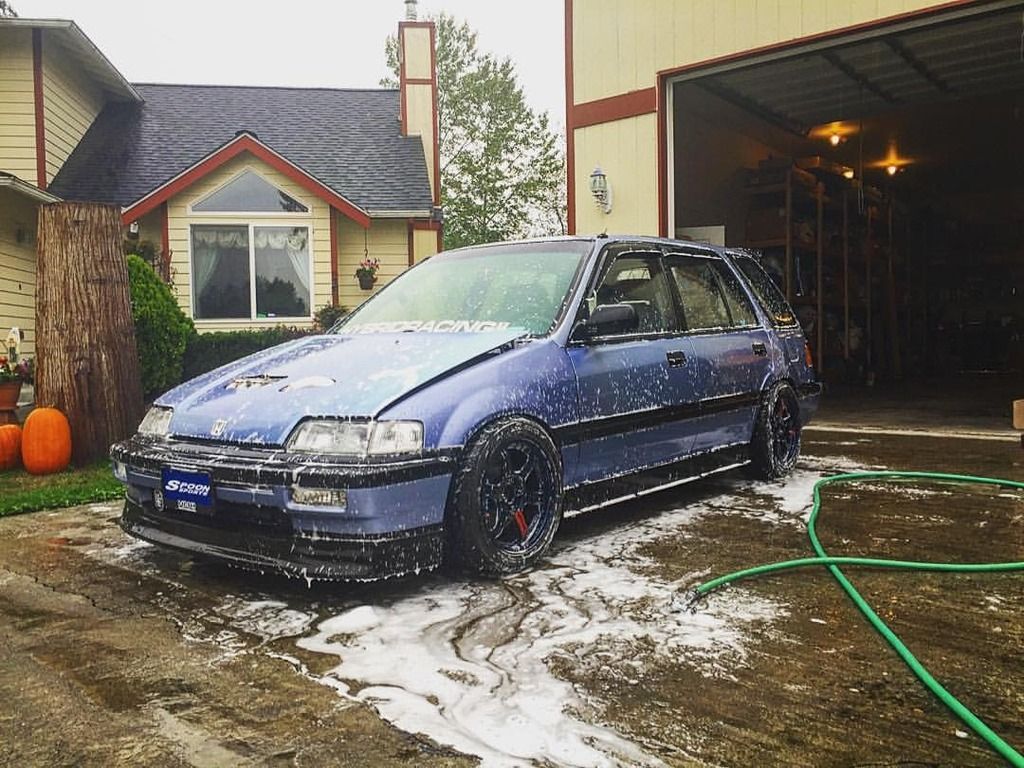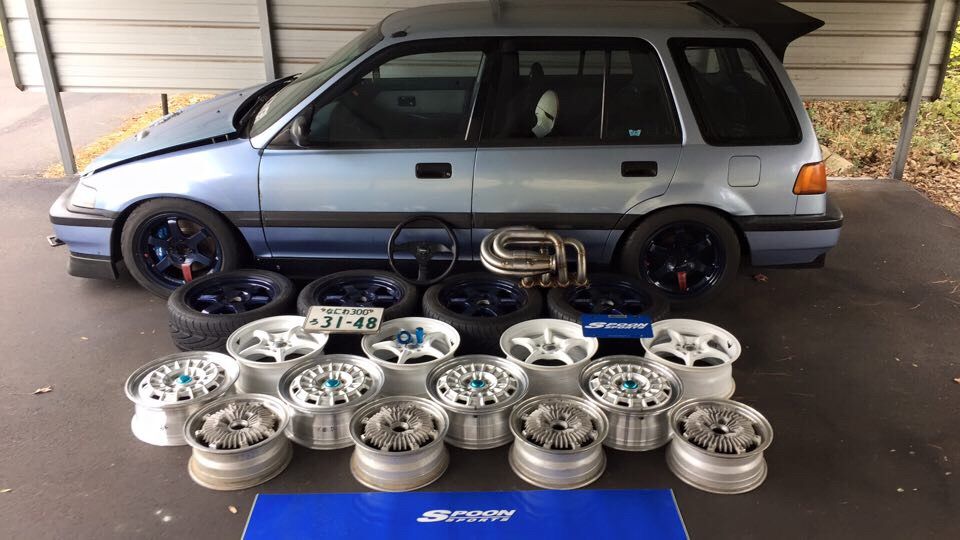 ---
RE: IRL rides - YoDonny - 12-16-2015 08:40 AM

It's come a long way. Are those 4x100? Woukd love some of them on my Miata lol


---
RE: IRL rides - Juucso - 12-18-2015 11:38 AM

Datsun project is going well! I just have ordered trailer fender for front tubs, yesterday received "House of Kolor F14 rainbow" flake and it is the someone Akinobu Satsukawa uses on his R32. Also 326power coilovers are christmas present for myself.
I am going to get them soon as stancenation/Elvis/326power gets me a accurate shipping costs from Japan to Finland.


90% of OEM sound deadening has been removed. Interior will be painted by semigloss dark gray. Few pics for ya!



---