---
RE: IRL rides - YoDonny - 04-29-2015 10:40 AM

I haven't mucked around it much yet as I'm still in the honeymoon looking for car parts stage, but I believe they're built into the headlight assembly. I was suggested to checkout Euro headlights however, which look way better.


---
RE: IRL rides - gred - 04-29-2015 10:58 AM



YoDonny:

yea euro ones doesnt have that...thing...over them


---
RE: IRL rides - HeyDayJordan - 05-01-2015 12:38 AM

Sooo... just a little update on my real life car.


I'm keeping it. I'm buying a Kia Koup in about half a year & will be keeping it as kind of a backup car.

The Mazda on the other hand will be my daily for work, but I'll be doing vids on it on my YouTube channel as I'll be doing it up.
I'm thinking of doing it in kind of a functional stance kind of look as it will be my daily, so 15" mags on stretched tyres, a bit of lower, and (maybe) a straight pipe.

*claps hands in excitement*

I can't wait guys!

So, I've finally managed to get a good paying job. Bunning's which should get me $1000-$2000 a week. I'm 20 mow so adult wages are kicking in already. I know this thread has been a little dull lately, but it's taken a while to find a job down here in Tassie. Well, hopefully that sketch I posted earlier will actually become real soon.

Thanks for viewing this post & being patient with me on this painful wait for money & mods. I hope to get this YouTube mod series started with my car soon too.

(Orig. post at AstinaGT.com: http://astinagt.com/forums/showpost.php?p=336881&postcount=26)

---
Well, this happened a month ago. I leave my car parked while at work for 5 hours & come back to this.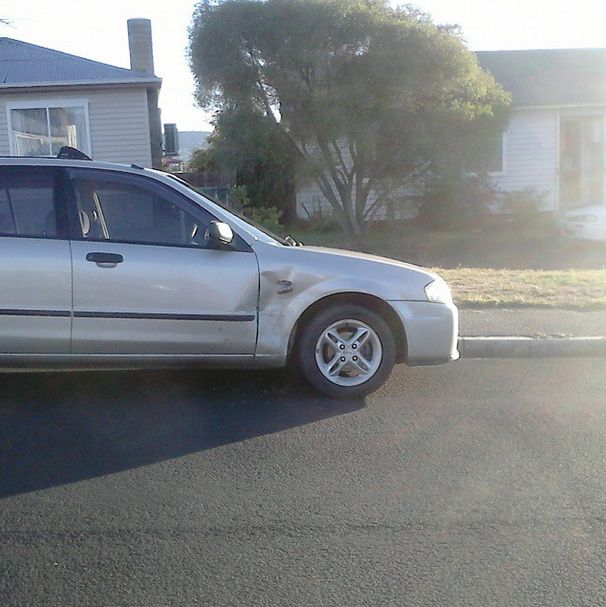 And after I got my car back from the shop 2 weeks ago. Gave her a nice wash. So thankful to have her back home again. <3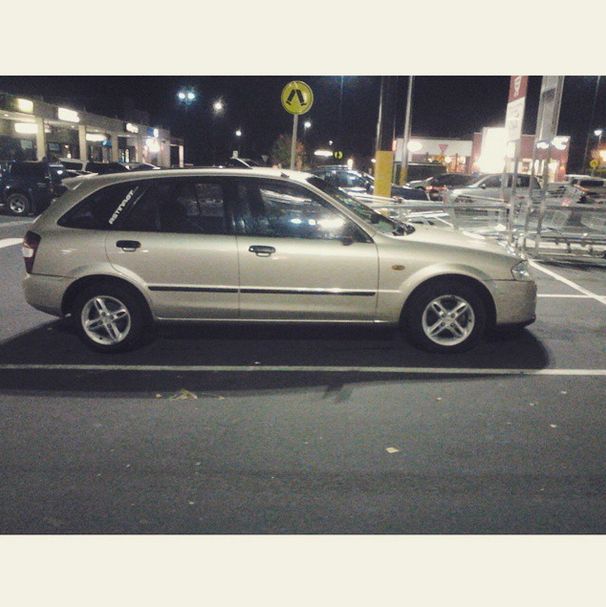 ---
RE: IRL rides - PTARIStyle - 05-01-2015 02:51 AM

Nice Jordan hope to see some more updates soon.

Sold the gsxr 600 and picked up this Yamaha R1. Got her with a hole in the engine block from the chain breaking through, but it's all up and running now. Good fun!


Here's a pic from out riding with my friend Pete and his RC51 rvt1000r


---
RE: IRL rides - TheTurbolessTurbo - 05-01-2015 07:27 AM

I never had an interest in bikes until I started watching motovlogs on YouTube.

My heart is and will always be in cars, but bikes have began to intrigue me.

How do recommend getting into riding?


---
RE: IRL rides - Random_Psycho - 05-01-2015 07:48 AM

well finally done putting in the lower springs




I do like the drop (not slam, it my daily) the drop was about 1 1/2 front and rear

next plan is window tint and last wheels


---
RE: IRL rides - gas23 - 05-01-2015 12:53 PM

I'm diggin' the white lettering on the tires


---
RE: IRL rides - OMGahd - 05-01-2015 04:47 PM

i'm diggin dat drop
looks way better rn imo


---
RE: IRL rides - cardude323 - 05-01-2015 08:47 PM



@TheTurbolessTurbo:

What Motovloggers do you watch? and my advice is to start on a cheap small cc bike and work your way up, no use having something you cant ride


---
RE: IRL rides - TheTurbolessTurbo - 05-01-2015 10:08 PM



@cardude323:

I watch a lot, but my three rather "go-to" Motovloggers are BakerxDerek, 6Foot4Honda and my personal favorite, DoItWithDan.

Yeah, I always kinda understood that you want to start with a small CC. I will have to definitely do some more research, though! Thanks.


---