---
Competition #1: S-Chassis Build Off - PTARIStyle - 07-24-2014 03:13 AM

Hello all!

Welcome to the competition section of STuner.net. We will be holding weekly build competitions in this section. Any and all are welcome to participate.

Realistic builds will be rewarded, but don't let that stop the creativity. There are only a couple of rules in place as of yet.

1. For competition PhotoShop will not be allowed. (or ANYTHING similar, no photo editing outside of S-Tuner). S-Tuner only and no further modification. You can still import BG's and what not.

Note: In the future photoshop may be allowed, just not for current competition.

2.

1

Entry per user!!! Once you have entered your build, it is finalized.

For our first Comp, we are having a

S-Chassis

build off. We figured since that's how the web site came to be, the first competition should be based off of the roots of the site.

Models available to choose from are:

S12
S13
S14
S15


There will be three judges for this competion. For now these judges will be for all competitions. We will more then likely change up the judging panel in the future.

JUDGES:

1:

ADMIN


2:326POWERUSA
3:

GRED




The build off will last

5 days

of time. Should be plenty of time.
ENTRIES MUST BE SUBMITTED BY Saturday night 11pm US pacific time to give ample time for judging.

This comp starts NOW. Will be ending Sunday morning 9 AM US pacific time.

Ready, set, GO! Post all builds in this thread. Have fun and let's all see what you're capable of! Good luck to all.


---
RE: Competition #1: S-Chassis Build Off - Admin - 07-24-2014 09:36 AM

Winners build will be the new Facebook page Header image.


---
RE: Competition #1: S-Chassis Build Off - gas23 - 07-24-2014 01:44 PM

I guess I'll go first. It's not much but if I ever had an unlimited budget to build an S13 it would be exactly like this. Two tone, RHD, RB swapped, R33 wheels, and some other goodies.



---
RE: Competition #1: S-Chassis Build Off - fukenflores - 07-24-2014 03:39 PM

well took my time to make a daily drifter but im really digging into the simple and clean so enjoy



---
RE: Competition #1: S-Chassis Build Off - OptimusBling - 07-24-2014 04:01 PM

Okay guys so here we go. I tried my hardest to recreate Matt Powers' Privateer S14 from a long time ago. It has a Turbo'ed KA so I had to try my best and reverse the intake/turbo. It has no pipes, because I tried my hardest to try and make them work but I couldn't find out how to move them. Same with the banner, I wanted SO HARD to try and put a Formula Drift banner, but I couldn't do it in Paint.. It's got a few incorrect things, but for the most part I think it's the closest thing out there. I hope you guys like it!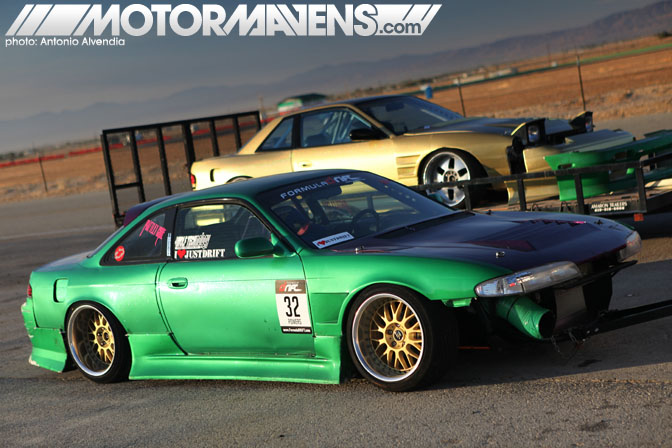 ---
My S13 JDM Hatch - 64G - 07-24-2014 05:14 PM



What's Going On Guy,

64G

Here And Heres My S13 Entree.

Here's Some Basic Shots-
Rims & Tyres:
Front:
Rear:
Rim Shots:
Engine Bay Info:
Engine Bay Pic:
Thanks For Reviewing My Car And Have A Nice Day!
---
RE: Competition #1: S-Chassis Build Off - cardude323 - 07-24-2014 07:13 PM

Who am I not to enter this, I remember the exact day I liked the Facebook page and I was 56th person to like it,
so here goes nothing...


---
RE: Competition #1: S-Chassis Build Off - lbus9168 - 07-24-2014 08:30 PM

Nothing too special but thought y'all might like it. S12, x13 chassis, rb motor, eurolines.


---
RE: Competition #1: S-Chassis Build Off - K.khalifa - 07-24-2014 09:10 PM

Brill-Steel-S14-LS3 engine, custom engine mounts 717hp @ 6,500 rpm, 945hp with nitrous oxide


[attachment=214]
[attachment=215]
[attachment=216]
[attachment=217]
[attachment=218]


---
RE: Competition #1: S-Chassis Build Off - Jack_s14 - 07-24-2014 09:32 PM

Time for some drift aero up in here...
Haha but not bad I think don't know if it's everyone's taste but I like big aero, brash colours and a phat stance.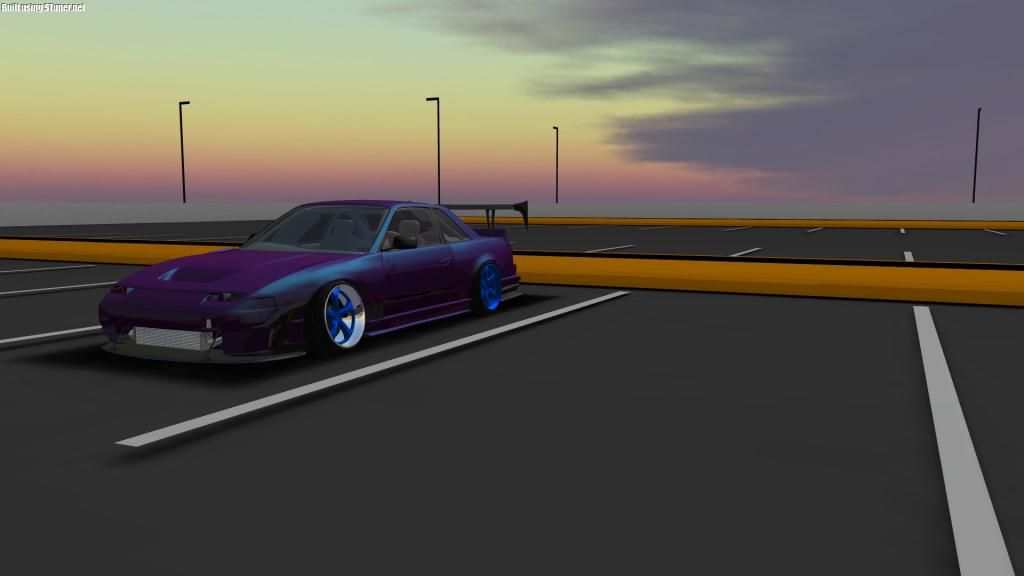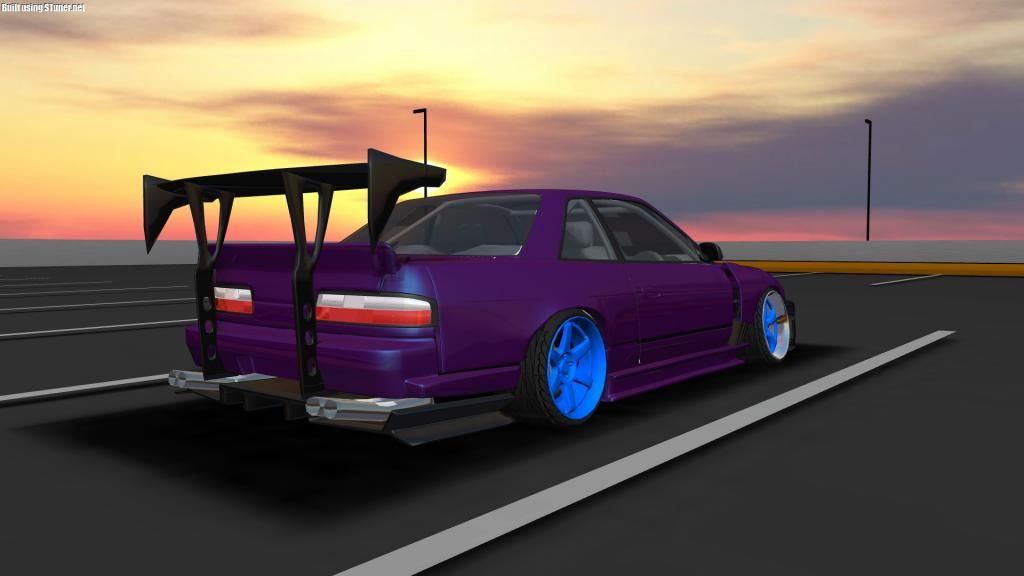 Thanks!
---